atl.com.au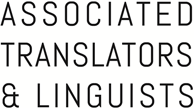 established 1964
Language is the expression of a culture - it encompasses a way of thinking and a range of emotions. An accomplished linguist is be able to use the words of a particular country, community or ethnic group whilst maintaining the original spirit of each idea and relay them in a structured and conventional way. In this spirit, Dimo Galiungi established 'Dimo Galiungi & Associates', in Sydney in 1964 incorporating it twenty years later to 'Associated Translators & Linguists Ltd Pty' or ATL.
600 professional translators & interpreters
100 languages & dialects
50 years of experience
NAATI accredited & recognised panel
AUSIT code of ethics applied
Services in all states & overseas
Quality process
Secure client login system
Individual treatment of each requirement
Confidentiality agreement
Ability to deal with any urgent request
Fair rates & quotation
With 50 years of experience, ATL is recognised as one of the leading agencies providing Interpreting and Translation services for Government departments, Local government, Insurance companies, Solicitors, Migration agents and services, Investigators, Rehabilitation companies and a large range of national and international companies.
translating services

ATL can translate any of your documents into English or from English into any language or dialect tested by NAATI. All of the translators on our panel are accredited by NAATI as para- professionals or professionals. For rare languages or languages in which NAATI does not offer accreditation we can provide the services of a NAATI-recognised translator.
Medical & legal documentations
Technical manual and proposals
Personal certificates & documents
Commercial & community multilingual brochure

Documents containing 8 pages or less can usually be translated in 5 working days. For urgent translations a surcharge in addition to the translation fee may apply.
CONTACT:
You can send your documents and request a quote on
www.atl.com.au select REQUEST A TRANSLATION
translations@atl.com.au
or call (02) 9231 3288 for any special inquires.
interpreting services
ATL's new website provides you with a CLIENT INTERFACE SYSTEM to assist you on your daily bookings.
Court attendance, both judicial & administrative
Medical and rehabilitation consultations
Business meetings, conference & media services
Commercial investigations
Teleconference 5 ways

1. Register your profile & company
details only once. Simply select
'Use my Client Profile' and your details
appear automatically on your
booking or template.


2. The TEMPLATE is a registered form &
includes permanent details (from your
'Profile') & any other permanent details for
regular clients for invoicing, inclusive of
any Instructions. You can also create
multiple templates as required.


3. The Client Login gives you
access to your Dashboard & booking
list. You can control the status of your
bookings & easily manage any reschedule
or cancellation in a secure system.



4. For your records, you'll
receive an automatic email
confirmation of all actions
taking place on
your Dashboard.

THE ATL DASHBOARD

mobile app option

How to add the atl dashboard to your iPhone's homescreen:
Simply open up Safari & load the website
www.atl.com.au/clients
and follow the steps below.
Tap on icon at bottom of your screen
Select Add to Home Screen
Enter the name of the icon: atl & tap on 'Add' (top right link)
An ATL icon has
been created
on your iPhone
home screen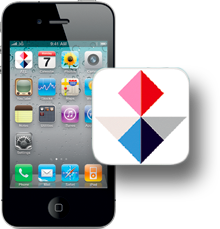 Tap on the atl icon
Scroll down & enter your credentials (email & password)
Click submit to enter your personal dashboard & view your booking information
Now you can easily manage all your ATL bookings on the go.
| | |
| --- | --- |
| | ATL is member of the Australian Institute of Interpreters & Translators who developed the Code of Ethics adopted by all NAATI accredited practitioners. |
CONTACT
atl
GPOBOX 4136
Sydney NSW 2001
T (02) 9231 3288
F (02) 9221 4763
E atl@atl.com.au
ABN 61 160 133 399