OVER 50 YEARS' EXPERIENCE IN TRANSLATION & INTERPRETING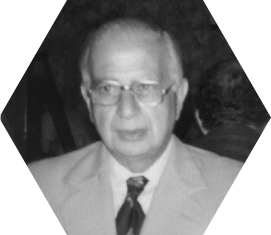 DIMO GALIUNGI – LINGUIST AND FOUNDER
Our company history begins with Dimo Galiungi, a very accomplished linguist who could speak 5 languages (Greek, English, French, Italian, Arabic).
He was also a lawyer, and graduated from the famous university of La Sorbonne in Paris, France. His experiences in countries such as France, Egypt and Australia widened his scope on language which extended beyond simply speaking and writing.
Dimo understood that language is the expression of a culture. It encompasses a way of thinking and a range of emotions. Being a linguist means being able to express other peoples' words in a structured and conventional way whilst maintaining the original spirit of each idea.
Dimo and a group of professional linguists founded "Dimo Galiungi & Associates" in 1964 in Sydney. By focusing on providing a quality service to those who needed it, Dimo Galiungi & Associates became a pioneer in the Australian interpreting and translation industry.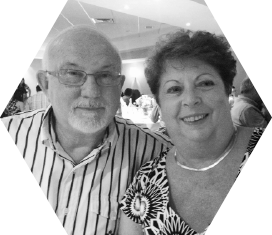 SHAPING ATL INTO AN INDUSTRY LEADER FOR INTERPRETING AND TRANSLATION SERVICES
When Dimo's daughter, Lucette Aliprandi, took over the family company in 1984, she promised her father that she would maintain the quality of the services that made the company so successful. In collaboration with her husband Maurice Aliprandi, and familiar with the company's history, they incorporated "Dimo Galiungi & Associates" into "Associated Translators & Linguists".
Through them, ATL became the largest private interpreting and translation business in NSW, and offers interpreting and translation services by NAATI certified professionals throughout Australia. ATL provides quality interpreters and translations across many different fields such as common law cases, medical evaluations, worker's compensation matters, private injury claims, business contracts as well as commercial conferences.
When Lucette and Maurice retired in 2012, "Associated Translators & Linguists" provided quality interpreting and translation services in more than 100 different languages and dialects, across a panel of close to 600 translators and interpreters with a NAATI accreditation.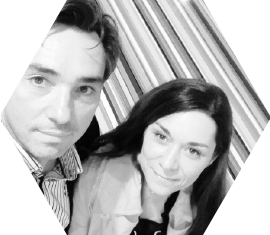 BRINGING ATL INTO THE FUTURE
When Marie and Pascal Guezello took over ATL in 2012, their challenge was to Adopt, Adapt, Improve the company. They brought ATL into the 21st century by embracing modern communications and technologies, including an efficient emailing system for improved communication with interpreters and translators, as well as introducing the company to social networks such as Facebook, LinkedIn and Twitter.
Originally from France, where Marie worked as a solicitor and Pascal managed a merger and acquisition company that he founded 15 years ago, they have developed strong skills in providing services for both businesses and consumers. Marie and Pascal immediately embraced the multicultural vision and spirit of ATL, inviting many new native linguists to join ATL's already substantial panel of professionals.
Marie and Pascal also brought ATL into the digital age, with its revolutionary client dashboard. The website now offers a new login system, where clients can register their details and personalize their booking quickly, easily and online. This new system also customers to reschedule, cancel or check their bookings. Bookings can also be managed on the go with the new ATL mobile friendly website. With ATL it is easier than ever to book an interpreter or request a translation.